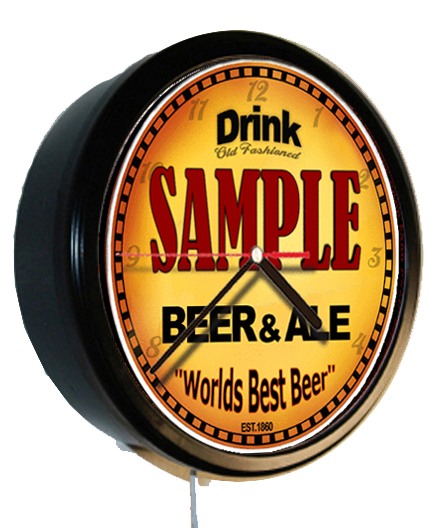 10 inch dia. lighted clock made from sturdy plastic, has clear cover,6 ft. cord w/switch standard 120 volt plugin..
If the name you Entered does not appear you can still order this item with that name or any name you like just include it with Paypal payment.
I have about 90000 names on file so the chances are I have yours ready to view.
ENTER YOUR NAME TO SEE IT ON THIS ITEM
$64.99